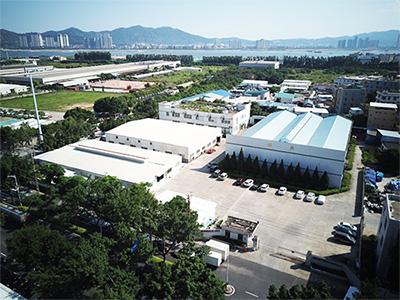 Gaoyi Precision Metal (Xiamen) Co., Ltd is a large-scale manufacturing enterprise founded in 2008. Gaoyi produces non-standard and customized precision metal accessories, including but not limited to screws, screw nuts, and screw bolts. We can provide you with fasteners fabricated from many kinds of materials, including stainless steel, copper, iron, titanium, alloy steel, and more.
Gaoyi focuses on providing customers with professional customized-fabrication services for non-standard precision hardware for all kinds of industries. For instance, our production business covers custom fasteners for electronic products, electronical products, automobile accessories, industrial equipment, medical devices, glasses as well as other industrial products. Gaoyi also performs OEM services for suppliers of large-scale metal accessories. Gaoyi can provide you with high-quality products at a reasonable price and will try our best to minimize the order lead time.
Every metal fastener manufactured by Gaoyi, including screws, screw nuts, screw bolts, and shafts will be carefully produced according to your specified requirements, such as material, size, and shape. Thanks to great emphasis on environmental protection, all Gaoyi products are RoHS certified. We can also provide products conforming to your local standards including ASTM, ANSI, AISI, IFI, DIN, ISO, JIS, GB and so on.
ASTM (American Society for Testing and Materials)
ANSI (American National Standard Institute)
AISI (American Iron and Steel Institute)
IFI (Industrial Fastener Institute)
DIN ( Deutches Institue fur Normung)
ISO (International Organization for Standardization)
JIS (Japanese Industrial Standard)
GB (Chinese Standard)
One of the biggest points of emphasis for Gaoyi is quality control. From quality testing of raw materials to the careful management of manufacturing processes and the comprehensive testing of finished products, Gaoyi can deliver customer orders that live up to and exceed expectations. Gaoyi also has achieved ISO9001:2015 quality management certification and possesses 7 innovation patents.
Gaoyi will help clients design the products they want.
Gaoyi possesses large-scale CNC lathes and screw processing lines.
Gaoyi has a multifunctional CNC machine, Japanese CNC longitudinal lathes, etc., which can totally satisfy any OEM/ODM production requirements.
Gaoyi has professional processing techniques regarding different materials such as stainless steel, iron, titanium, copper.
Gaoyi is well furnished with all kinds of testing equipment, which can guarantee the reliability of finished products.