Miniature Fastener, Miniature Screw, Small Nut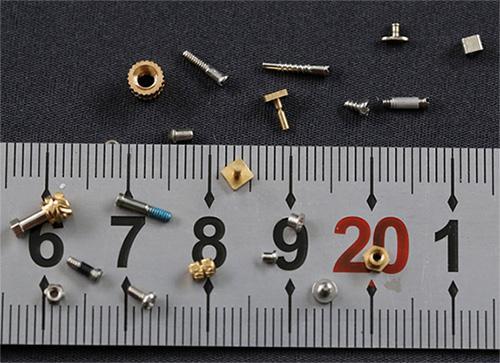 Gaoyi has the expertise and experience needed to manufacture miniature screws, small screws, and miniature fasteners. Each of our precision micro fasteners are a variety of different screws and screw nuts, with a diameter ranging between 0.5 to 1.4mm- a size small enough that fastening needs to be done using special tools. Micro fasteners are used in glasses, medical instruments, laboratory equipment, computers, aviation equipment and more. Each of the miniature screws are also customized according to customer requirements in all aspects, including the manufacturing material. As a high level precision screw manufacturer, we offer advanced manufacturing processes for agency processing service for a variety of micro fasteners.
Manufacturing Information
Main products:micro nut, micro screw
Diameter:M0.5-M1.4.
Materials:brass, cupronicknel, red copper, stainless steel (galvanization available), silver, gold and nickel
Head type: fillister, pan, binding & 100 degree flat head
Standard: ASTM, ANSI, AISI, IFI, DIN, ISO, JIS, GB
We are an experienced fastener manufacturer, with our fasteners used in a variety of applications. Because fasteners made of different materials feature different specific performances, we are more than happy to assist customers in choosing the right material for their application needs and within their budget. We also manufacture micro fasteners to customer specifications, based on the required standards.