Sems Screw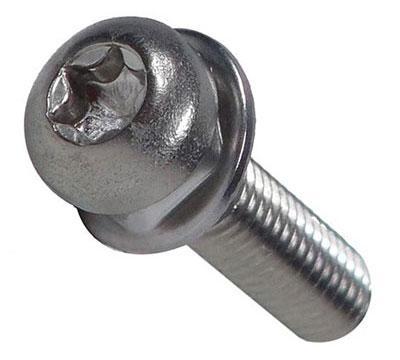 Sems screws consist of the machine screw, and one or several washers, as well as a perpetuated part, where the diameter is usually larger than that of the thread. Washers that can be chosen include square washers, plain washers, lock washers, curved washers and others. The functions of a sems screw are more reasonable than other screws, because these screws are able to bear a high pressure load, reduce vibration and enhance the protective barrier. We offer a number of sems screw types, with code M3-M10, different heads, different drive styles, and different thread pitches.
Customization Information
Standard: ISO, ANSI, BSW, DIN, JIS
Materials: carbon steel, stainless steel, alloy steel, white iron, aluminum, copper, etc.
Length: 1/4-1''
Size:3-24mm
Surface plating: Anodized treatment, Cr 3+ Zinc, Zinc, Black zinc,Nickel, Black oxide, Chromium
Gaoyi retains a large amount of back stock, including steel sems screws and stainless steel sems screws in different sizes and head types, including hex head, hex washer head and pan head. Gaoyi also provides an entire series of sems screws in the metric system.